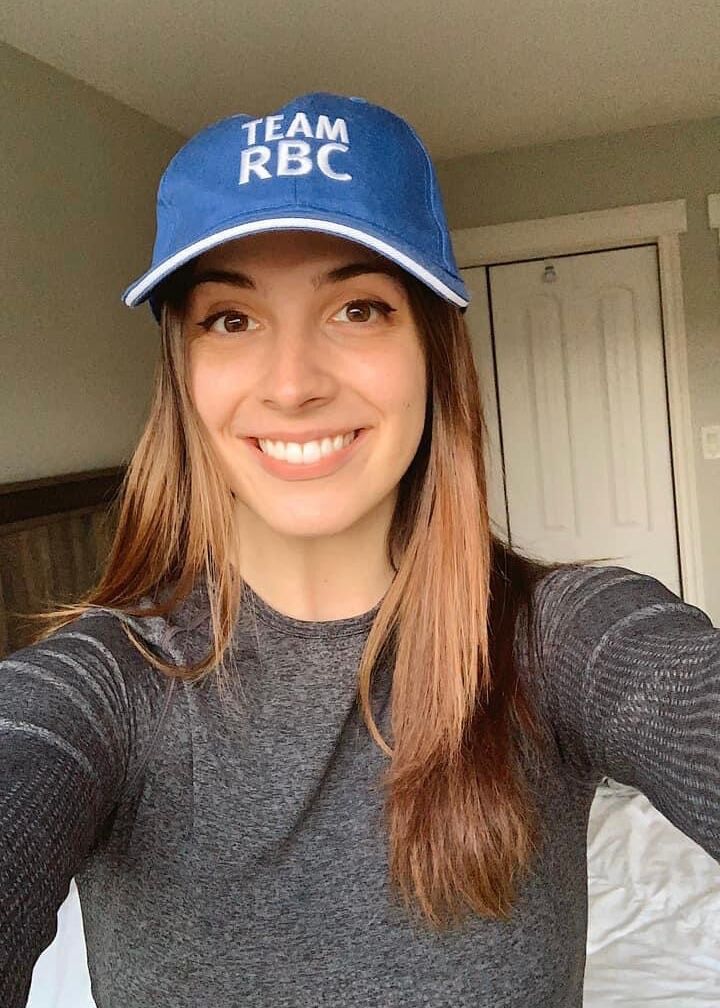 Saint John Native Credits Experiential Work Opportunity for her Breakthrough in Banking
January 19, 2022
Collaborative Experiential Learning Program Provides Diverse Range of Experiences
January 19, 2022
CCNB Edmundston Culinary Students Turn Learning into Action in Support of Community During Pandemic
In the heart of the pandemic, community solidarity and support were needed. This support was shown in spades in Edmundston, through the gestures of the CCNB – Edmundston Campus, Culinary Arts and Professional Cooking program students.
In February 2021, residents and staff of Manoir Belle Vue and Villa des Jardins, were hard hit by the pandemic.  This caused closure of their kitchen services. At a time of need, the local students took it upon themselves to utilize what they've been learning in class in the real-world and support their community members.
The students began preparing meals for the residents and in a matter of a week, were preparing and delivering a combined total of 630 meals per day.
"There was an exemplary outpouring of solidarity among our student kitchen population," said Chef Stéphane Tesson, who is one of the program's teachers. "Helping and contributing to this great community project motivated them, and it allowed them to put their learning into practice and carry out their internship in an environment they already know. It gave them a feel for real life."
For Culinary Art student Joanie Sivret, from Charlo New-Brunswick, it was an unforgettable experience.
"It was like working in a real restaurant, but what made our experience even more touching is that we came to the aid of people who needed help," said Sivret. "It made our work even more valuable, and it made us happy to see that the community appreciated what we did."
"The spirit of solidarity spread across the community", noted Chef Tesson.
"I received calls from alumni, restaurant entrepreneurs, businesses in the region," said Tesson. "All of them wanted to contribute in one way or another."
One local business who stepped up to recognize the commitment of the students, as well as the more than 2,700 hours worked under supervision of their teachers, chefs Tesson and Sylvain Boucher, was Pattison Sign Group of Edmundston. In March of 2021, they announced the awarding of student scholarships totalling $10,000. Each student received an individual scholarship between $300 and $850, calculated based on the number of hours invested in the project.
"The residents of the area's nursing homes are, for the most part, people who have been important contributors to the development of our community," said Christian Duguay, Director of Operations, Pattison Sign Group. "That is why we have set up the 'Community Compassion' scholarship, which demonstrates our appreciation of the dedication shown by the Edmundston Campus students and recognizes their community involvement during the pandemic."
The collaboration between educational institutions and local businesses is entirely align with the vision of Future NB, which fosters collaborative relationships between the business community and students across New Brunswick. Through experiential learning, students gain real-world experience while contributing to the development of their community.
"I want to take this opportunity to first of all sincerely thank our cooking students, our two chefs Stéphane and Sylvain, our department head Michel Therrien, and the entire team at the Edmundston Campus for their work and dedication," said Alain Lamarre, Director of the CCNB, Edmundston Campus.  "I also want to thank all the people and organizations that helped us, as well and the senior management of the CCNB for their unconditional support in this initiative."
For more information on experiential learning opportunities in New Brunswick, interested employers and students can check out more success stories during RBC Future NB Week from January 24-28, 2022 at https://futurenewbrunswick.ca/.