About
Creating a future focused workforce in New Brunswick
---
Future Wabanaki | Avenir NB | Future NB has positioned New Brunswick as a national leader in experiential education where partners across all levels of education, private industry, not for profit organizations and government are working collaboratively towards a shared vision. Future Wabanaki | Avenir NB | Future NB 's primary goal is to position New Brunswick as a place where all students and employers can access rich learning opportunities and new ways to collaborate with one another, through experiential education. To achieve this, we will focus on:
Leveraging student talent to contribute to New Brunswick's workforce while studying
Enhancing employer and student engagement in the future of work in New Brunswick
Increasing the number of skilled students ready to join the workforce, helping New Brunswick employers fill their labour market needs
Increasing the numbers of students staying and working in NB
For more information, please see Future NB's three-year Strategic Plan.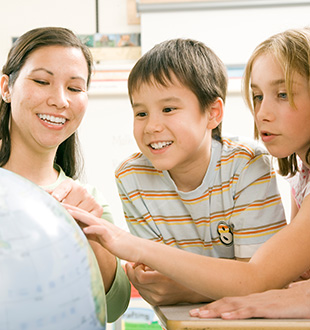 WHAT IS EXPERIENTIAL EDUCATION?
It provides students with the opportunity to participate in experiences connected to their academic field of study, reflect and derive meaning from these experiences, and apply their learning in the classroom, in future placements and upon graduation.
Everyone wins with experiential education:
Students can engage in remote and in-person experiences with NB employers prior to graduation, connecting them to employers early in their journey to employment;
New Brunswick employers are supported in their growth, recruitment, and talent retention, right here at home;
Financial barriers to labour market participation and hiring are reduced for both students and employers.
Since its inception in 2019, Future Wabanaki | Avenir NB and Future NB has successfully created more than 300 employer partnerships, engaged more than 1,500 students, and developed more than 250 new experiential learning opportunities across the province. This has led to increased community connectivity, the recruitment and retention of New Brunswick youth, and meaningful growth here at home for local employers.
Future Wabanaki | Avenir NB | Future NB helps students learn about the working world and supports employers looking for new employees with relevant skills and education. When students and employers are given the opportunity to work together they can both become future ready.