Public School Students
Giving young stars a chance to shine
---
Future NB aims to provide all students in the province's public-school system the chance to engage in experiential learning opportunities prior to graduation.
Rich and authentic experiential learning opportunities benefit New Brunswick students by:
Providing opportunities to experience multiple career pathways in a practical work setting prior to graduation
Highlighting the link between academics and the world of work, including high-demand sectors, skills and global competencies
Expanding students' community connection, networks and the occasion for mentorship
This is made possible through one or more of the opportunities below:
Field trips/familiarization tours
Employer speaking opportunities
Job shadowing
Classroom activities- subject matter experts, problem based learning activities
Co-op placements
Mentorship
Other – we'd love to hear from you!
Future NB is committed to working with young students in the province and showing them all the ways that they can succeed here at home.
If you would like to learn more, please contact: eecd@futurenewbrunswick.ca for all Anglophone School District inquiries and edfp@avenirnouveaubrunswick.ca for all Francophone School District inquiries.
Access new Future NB student and employer tools to help in student onboarding and long-term placement success here.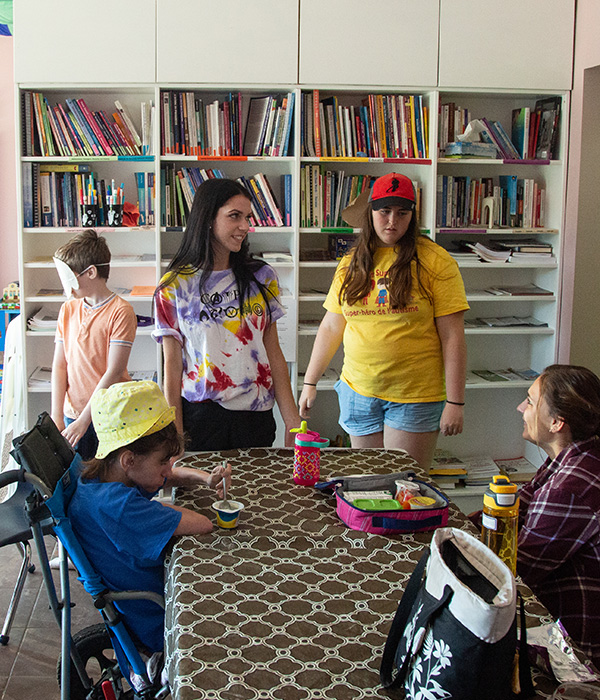 High school students from Fredericton High School met with local seniors to speak with them about a special treasure or keepsake that they hold dear. Read more…