Seniors and Students Celebrate Intergenerational Day Canada
July 27, 2022
Anglophone East – Intergenerational Greenhouse Volunteer Project
December 7, 2022
Anglophone East – More Than Just Providing Products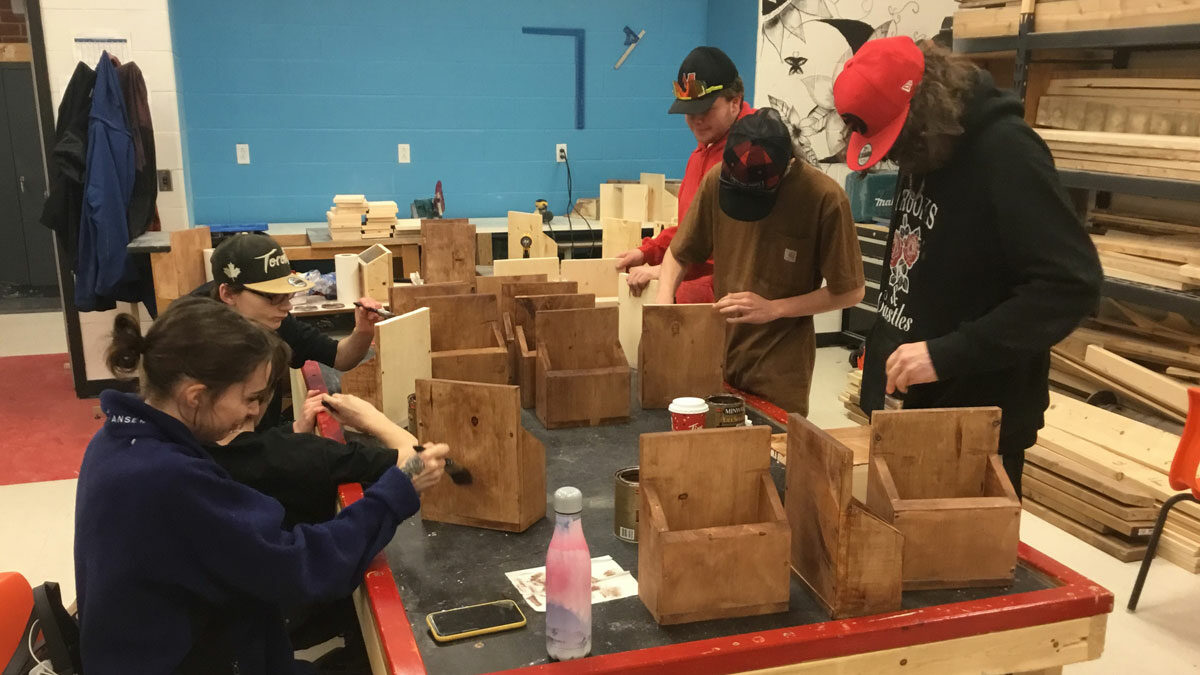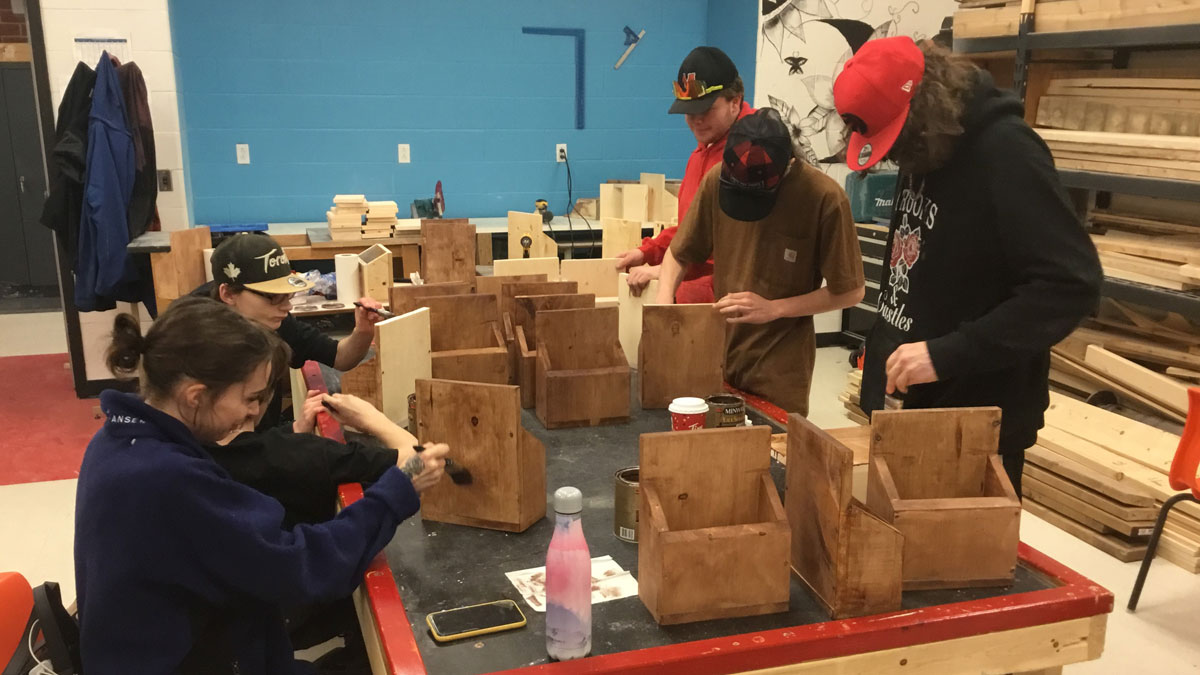 The provincial government provided more than $115,000 to school districts to provide free menstrual hygiene products to students throughout the school year. Once these funds reached the Anglophone East School District, students used experiential learning to create their own projects surrounding this funding.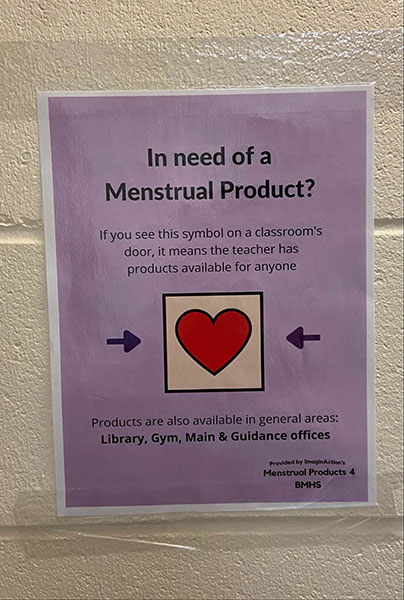 Grade 12 student Amelia Bailey from Riverview High School expressed interest in menstrual advocacy and took a lead role in the project. Amelia organized a group of nearly 30 student champions across 28 schools, and together, these students distributed the products to students in need. They shared resources and ideas on how to use their community connections to grow the project even further.
One student from Bernice MacNaughton High School, Hadiya Hayat, along with the ImaginAction Program, chose a heart symbol for students to see which classes and areas of the school have menstrual products available. Teachers who have a basket of products put hearts on their doors. "We made posters to put up around the school bathrooms and hallways for students to see where to find the products," Hadiya said. Hadiya and ImaginAction even organized a bake sale to raise funds to purchase additional products and baskets for additional storage.
The work did not stop there. Students from Riverview High School's Essential Skills Pathway Program built wooden boxes for the products to be stored. These students put their carpentry skills to work, building and staining all 28 boxes. Overall, there were 23 Essential Skills Pathway Program students who worked on the wooden boxes.
From there, the Essential Skills students teamed up with the shop class at Riverview High, who had just begun using CNC machining, which is a computerized manufacturing process in which pre-programmed software and code controls the movement of production equipment. Incorporating the CNC machining into this project provided another layer of experiential learning. Students engraved school logos that would be nailed into each wooden box, making them unique and special to each school, all while giving students practical, hands-on experience.
This project is a true testament to how bringing experiential learning into the classroom allows for practical, hands-on, career-connected learning. For more information on experiential learning opportunities in New Brunswick, interested employers and students can check out more success stories at https://futurenewbrunswick.ca/.